Winemaker Dinner in Silverthorne, CO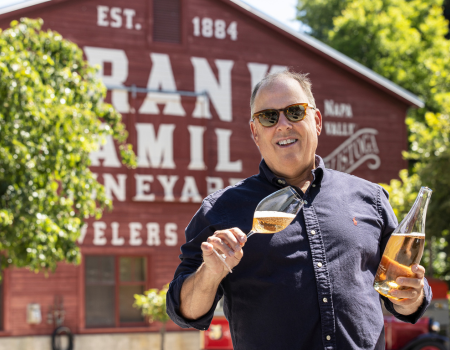 Enza's
358 Blue River Pkwy
Silverthorne CO 80498
Join Frank Family Winemaker Todd Graff for a delightful evening at Enza's Delicatessen & Market, a high-end true delicatessen with a modern twist in Silverthorne, CO. Todd will guide you through a curated five-course menu paired with a selection of our delicious Napa Valley wines.
Seating is limited and reservations are required. Please call 860-608-2866 to reserve.
Price does not include tax or tip.
Dinner Menu
First Course
Sautéed Scallop with Diver Scallop
cantaloupe, microgreens, citrus champagne vinaigrette
2021 Carneros Chardonnay
Second Course
Duck and Potato Croquette
roasted eggplants, truffle oil vinaigrette and pickled fennel
2021 Carneros Pinot Noir
Third Course
BBQ Short Rib
fresh pappardelle pasta, rainbow tomatoes, parsley
2019 Napa Valley Zinfandel
Main Course
Espresso Rub Bison Tenderloin
summer squash, pickled cucumbers
2019 Napa Valley Cabernet Sauvignon
Dessert Course
Chocolate Whiskey Cake
chocolate grenache, whip cream
2018 Rutherford Reserve Cabernet Sauvignon